Goulburn Farm Machinery has a modern, purpose-built workshop to allow us to service and repair all makes and models of farm equipment. Our service technicians are fully trained and have a combined experience of over 75 years. They have a vast knowledge of all makes & models of tractors and farm equipment, enabling them to perform any range of tasks from servicing to overhauling engines, transmissions and hydraulic systems.
We specialise in MASSEY FERGUSON, ISEKI, CLAAS, FENDT and KIOTI range of tractors and farm equipment. We specialise in the service and repair of the CROPLANDS, SILVAN, QUIKSPRAY, TTI and RAPID SPRAY range of spray equipment. We also service and repair all other brands.
We sell and install Trimble Guidance Systems with autosteer capability for accurate spraying and sowing needs. Our service technicians are also fully trained in this area.
We have a full PTO Dyno facility for diagnostics & horsepower testing of tractors from 35hp to 400hp, which allows fast & efficient diagnosis of your engines health, with a full printout. Cost starts from $143.00 for a power run. This service can be performed on our workshop or on farm. Goulburn Farm Machinery has a modern fleet of vehicles, so if you cannot get your tractor to us we can come to you. That's right - service your tractor on your farm. We offer this service 5 days per week, Monday to Friday, after hours by appointment.
During the harvest season we offer a 24 hour breakdown service, 7 days a week for customers with specialised needs or contractors.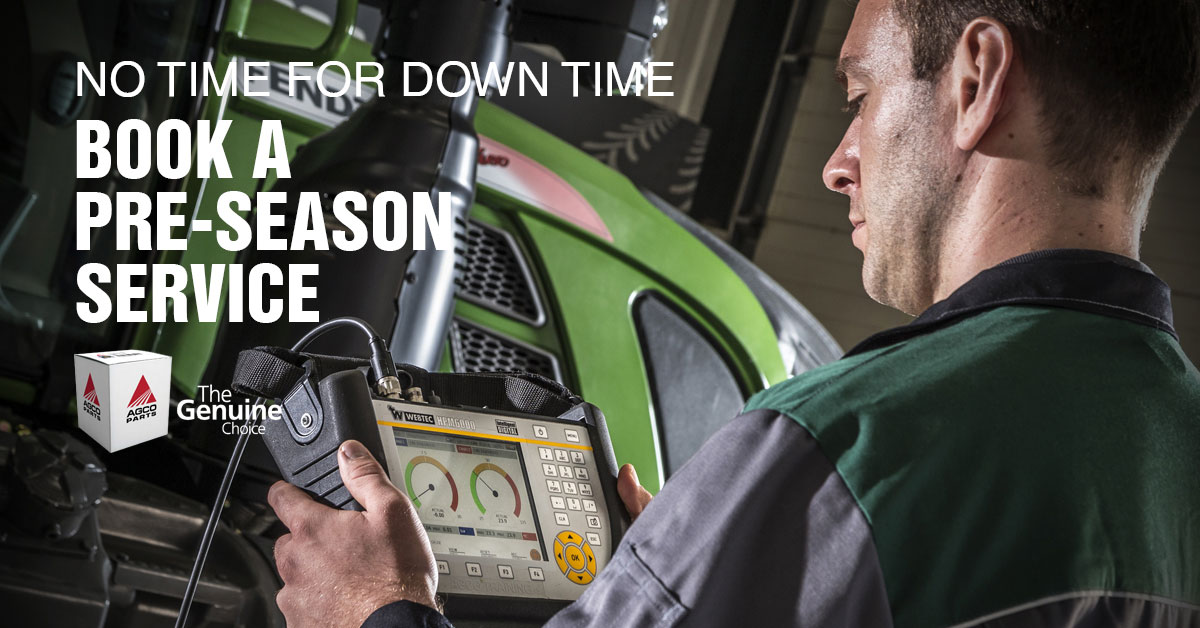 Air Conditioning

Full product range servicing

Electronic Diagnostic Tool (EDT) – On board Computer diagnostics

Software Updates using EDT

Onsite or Infield servicing

Machine setup & performance